I have been a member of the Congress for the New Urbanism (CNU) for over 15 years. In fact, one could argue I have been affiliated with CNU for my entire professional career. CNU has certainly shaped my thinking for longer than my awareness of CNU as an organization. I have allowed that influence to drive me professionally to the point of having been put in the position of having to choose between where to live and New Urbanism – choosing between professional relationships and New Urbanism – choosing between employment opportunities and New Urbanism. New Urbanism won out every time. Why? Because it is the absolute correct mindset for making decisions which face us in the present and the foreseeable future. When I say that, I am speaking specifically about Utah, the Wasatch Front and the challenges that are presently staring us in the face.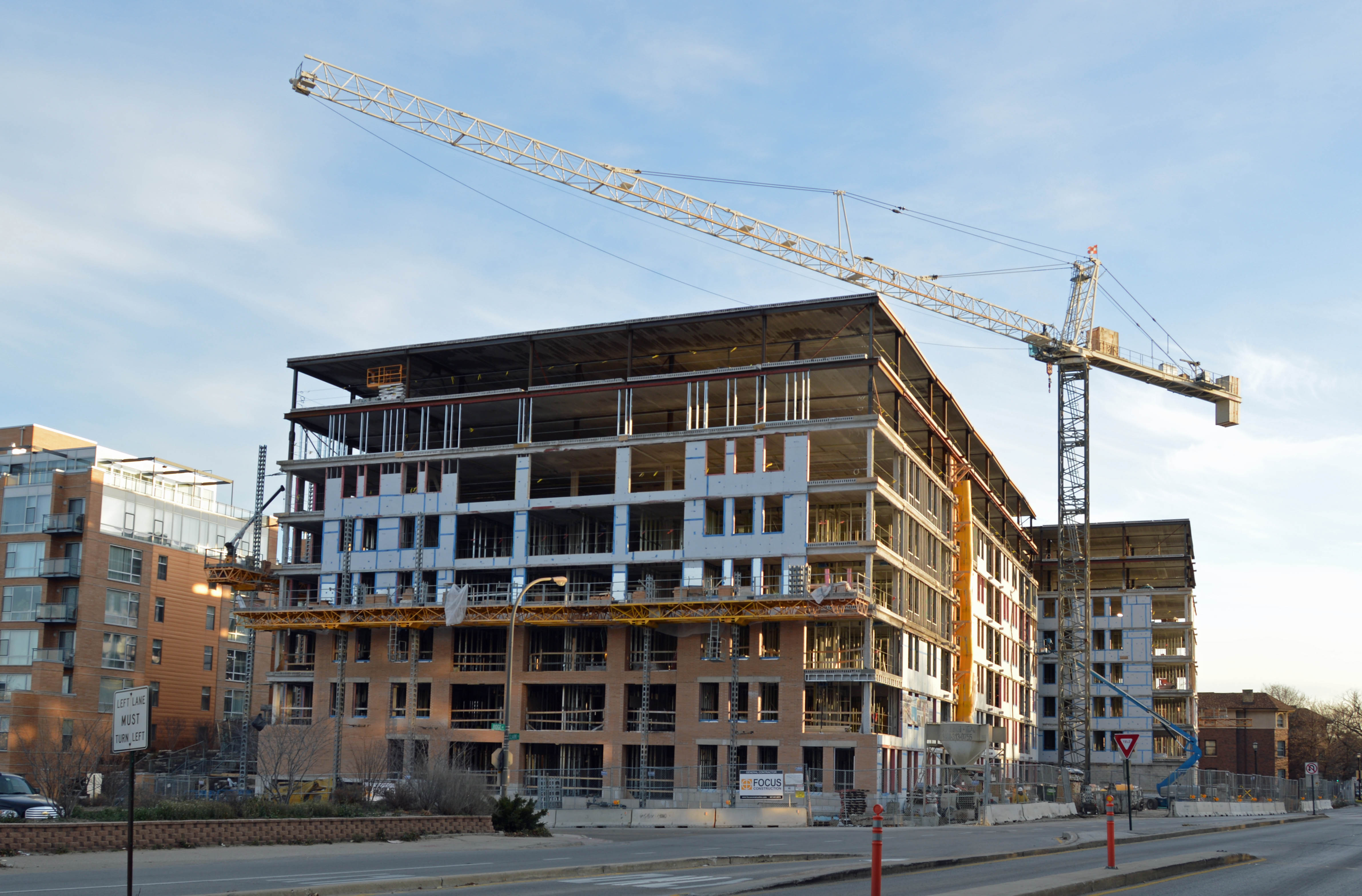 The first (and most important) step in understanding the general nature of what New Urbanism is and how a New Urbanist thinks is to read the Charter of the New Urbanism. This is important because it's the principals of the Charter which become the lens through which one is then able to identify solutions to problems which exist. Utah has problems like other parts of the country, but also has issues which are specific to Utah because of its geography, culture, and circumstances.
Next, when I contemplate the future of New Urbanism from the perspective of the state of Utah, the natural order in organizing my personal thoughts was to think about where we are in the present here in Utah. Where are we today, where do things stand, and where do the challenges exist as we move forward?
In taking this approach, I identified four related areas that I believe are the hot button issues, and they all tend to focus on the primary issue which Governor Herbert spoke about in his State of the State address: Growth. His focus was more specifically about economic growth - the health and robust nature of Utah's economy. With that kind of positive prosperity comes a desire for those outside of its benefits to want to plug in and be part of that. Utah, for a number of years going back, has been a very healthy economic environment to come into; and so if you follow future trends reporting put out by those such as the Kem C. Gardner Policy Institute, they talk about what's going on in the way population growth. We're seeing some key things taking place.
For a number of years, much of Utah's growth has been internal to the state, and of course we are seeing now that the numbers associated with the historic self-population are dropping while simultaneously the in-migration into Utah is rising. This is a crucial aspect of our growth that we absolutely have to understand as it pertains to what our future is now. Our changing demographic makeup in turn connects to three other aspects of how growth must be looked at, studied, and accounted for. I like to identify these three as social inclusion, environmental stewardship, and fiscal responsibility.
Social Inclusion: As people are choosing to become part of Utah's Wasatch Front, the dynamics are changing what is desired in terms of how we live and operate. With these changes comes the need to put together our built environment differently. One of the key aspects of that is we need to look at an approach to providing mixed-density housing which is much different than what we are doing today. What we do today is concentrated and segregated density by housing type. This housing segregation creates a separation in our communities that plays into other social aspects that are part of this discussion but should be saved for another time.
Environmental Stewardship: We understand that along Utah's Wasatch Front there are key issues dealing with air quality, water availability, and land scarcity. We are going through a time period in which our air quality fluctuates between moderate and extremely poor. Land scarcity is another issue. I believe that we all understand that we can't grow land - It's a finite resource, the remainder of which we now, more than ever, must carefully manage. While some may think that there is still room to grow in Utah County's Cedar Valley, that idea is a fallacy of the last of these issues – water availability. Water is also a finite resource and can only go so far in terms of assisting in the expansion of growth.
Fiscal Responsibility: The role of fiscal responsibility falls into two areas. The first pertains to the building, operation, and maintenance of the infrastructure which is required to feed the growth machine. The required funding for public utilities and transportation infrastructure must come from somewhere – but it also must be distributed in a conscientious fashion. And so there's a responsibility at both the state and local levels of government to deal with the present and future tax base and how we do that in a fiscally responsible manner.
As it pertains to my world as an urban planner and the way that I try to focus my efforts in the planning world – I work really hard in attempting to act as a bridge between public government and private developers. I do this primarily through the issue of zoning. I am a firm believer that zoning is the DNA to our development patterns. So, the problems that we face today in terms of how we do things, how our communities are built, how we allow our Human Habitat to grow, are directly related to the rules of local government. Zoning sets that pattern. If we are going to do things differently, then the framework under which zoning is written, operated, and regulated has to change.
I have spent a lot of time sitting with public officials who yell, kick, and scream about the deliverable of the developer, and I'm the first one to argue that what the developer is doing is following the rules of local government. If those public officials want different results, in terms of the development patterns within the cities of the Wasatch Front, they have to change the zoning, because the zoning is what sets the parameters under which the developer operates.
Not to throw shade just at the public side, the private side also has a responsibility. Their ways of operating are going to have to change as well. What I often hear the developer argue is that the market dictates to them what actually gets built, and so the developer tends to, in my opinion, hide behind that statement. I'm not a firm believer in this kind of thinking because the market has shown us in different parts of the Wasatch Front, most specifically in Daybreak, that the market is accepting of different development patterns, different housing types, different ways of providing non-residential uses that are extremely different from the pattern that is absolutely prominent from Brigham City to Santaquin.
So from my standpoint as it pertains to the future of the application of New Urbanism in Utah, and my personal focus professionally in my career: it all comes down to zoning. We have to change the parameters, the rules, the laws, the ordinances, that govern how development actually takes place along the Wasatch Front. Without these changes, we can do nothing but expect status quo results to the current problems which growth presently delivers us. And with a perpetuation of that status quo performance, we only have ourselves to blame for the results which we already know all too well.
About the Author: Mike Hathorne is the Principal of the community planning and design firm - Commun1ty.one. He is a self-proclaimed urbanist with professional expertise which includes areas such as community design, land use analysis, property acquisition, land entitlements, code writing, long range land planning, land use policy, and community/architecture design review. Mike served previously as Chairman of the Local Host Committee for the national conference (CNU 21) of the Congress for the New Urbanism which was held in Salt Lake City in 2013. He also previously served on the Board of Directors for CNU Utah and the Form-Based Codes Institute.
Note: Recently, CNU Utah invited four people to present at one of the Chapter's UrbanTHINK events on the topic, "The Future of New Urbanism." Each one took a very different approach to the topic. Over several weeks, we are posting their remarks in hopes of inspiring further thought and discussion of where New Urbanism is headed.