Ivis Garcia Zambrana, PhD, AICP
The goal of the Paint the Pavement program is to increase connections between artists and residents through placemaking. Cities across the nation have implemented Paint the Pavement projects including Portland, Seattle and Boulder. Salt Lake City developed a permit program in 2012 for the program, but did not get any takers for several years. The Rose Park Community Council made history in Salt Lake City by installing the first Paint the Pavement project last May on the intersection of 800 N & American Beauty Drive.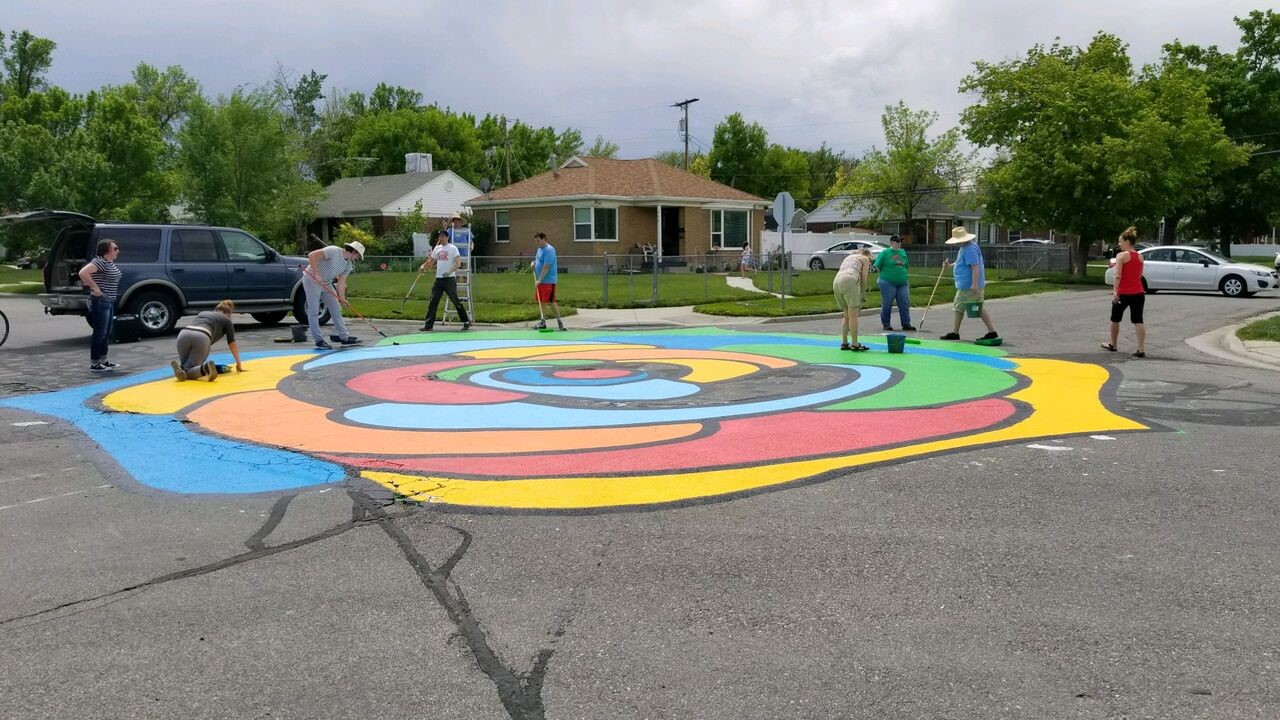 The objectives of Paint the Pavement projects were three fold: (1) To create a sign for drivers to slow down and look out for pedestrians, (2) Allow residents to connect and bond by creating art together while raising their concerns for traffic safety and, (3) Celebrate neighborhood identity and pride through placemaking.
In reports from other cities residents and policy makers have stated anecdotally that these sites have experienced reduced speeds and fewer road accidents with the installation of murals. The Metropolitan Research Center at the University of Utah undertook a study with the Rose Park Community Council to produce quantitative data to show the traffic calming's effectiveness or ineffectiveness of Paint the Pavement project. This study is being supported by the Salt Lake City Transportation Division, faculty and students at City and Metropolitan Planning at the University of Utah—including myself, Meng Wang, Shaokun Zhao, and David Amott. Preliminary data shows that Paint the Pavement reduced on average the speed by 3 mph on the resident street with a speed limit of 25 miles per hour.
Rose Park Community Council spent almost a year to process and approach the first mural into the Rose Park Community. The council members conducted two community workshop where they collected the genuine opinions of neighbors. They also knocked hundreds of doors seeking support. Two local artists sorted though all the community's ideas to get inspiration for one single design. According to Brandon Dayton, one of the artists and a member of the council, "After much input and thought, it was decided that the mural should be of a multicolored rose that speaks of Rose Park as a vibrant and multicultural community."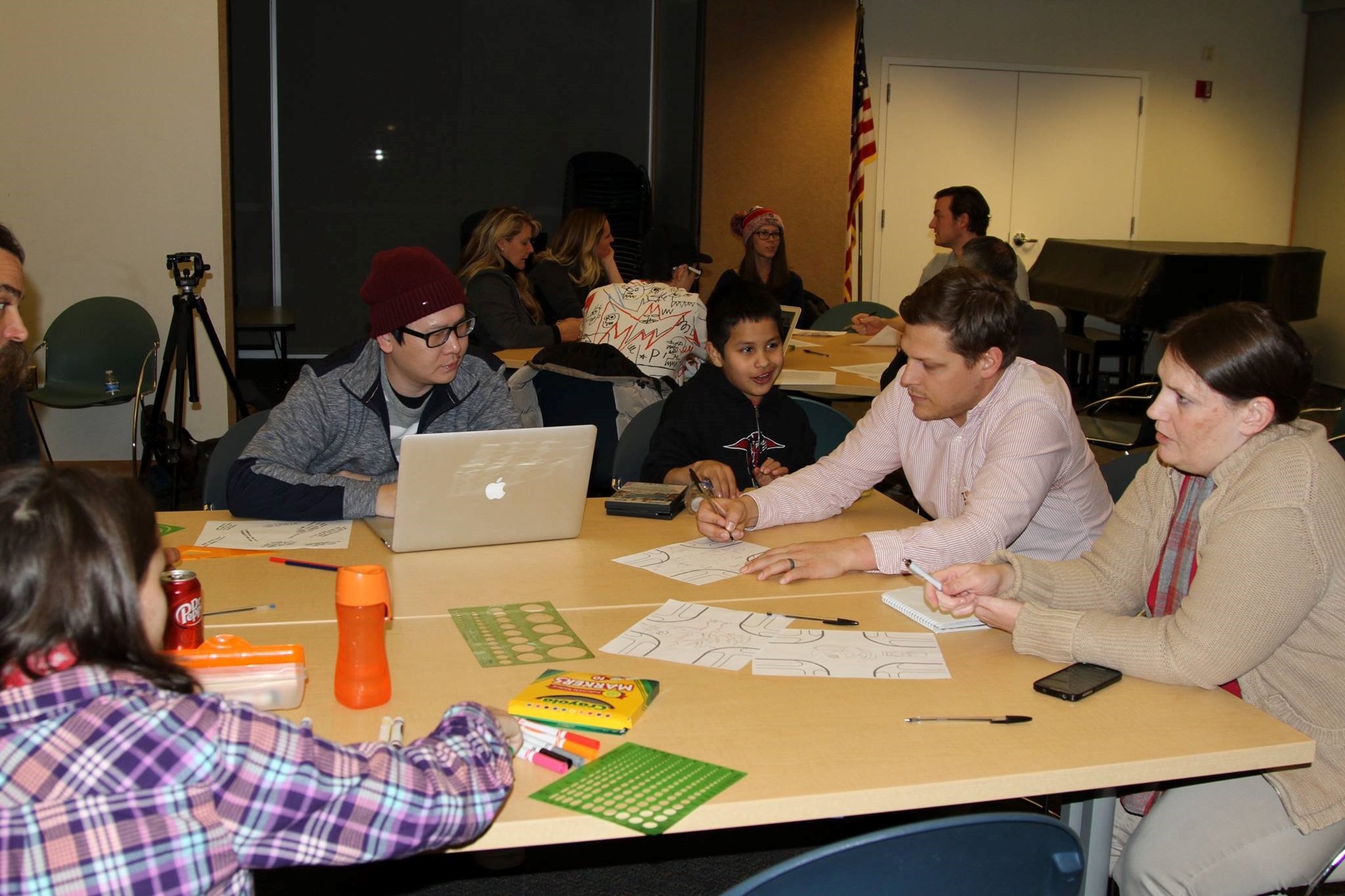 According to Blake Perez, chair of Rose Park Community Council "we were excited to be implementing the first Paint the Pavement project in Salt Lake City. This has been a community driven project from start to finish, and [we] are proud of the mural design that will be on display for all to see. This project couldn't have been done without community support and residents being directly involved in the process. We want to thank our wonderful partners NeighborWorks, Sutherlands, Salt Lake City Arts Council, and Salt Lake City Transportation for helping us complete this project. We invite everyone to come and check out the mural for themselves. We hope that this public art project will inspire other communities to do something similar."
Are you looking for a good template to get a Paint the Pavement program started in your community? The City of Minneapolis has created a guide for its residents here. And here a memorandum from Salt Lake City providing more details about their program.
About the author: Ivis Garcia Zambrana has a PhD in Urban Planning and Policy with a concentration in housing and community development from the University of Chicago. She is currently an assistant professor at the University of Utah.